NEW ENGLAND
WILD FLOWER SOCIETY
Connecticut State Award


Connecticut State Award for Conserving Native Plants and Their Habitats was given to Michael Nadeau of Fairfield, CT, for educating the public about organic landscaping methods, designing with natives, and the dangers of synthetic pesticides and fertilizers through his work with Northeast Organic Farming Association (NOFA), Ecological Landscaping Association (ELA), and Plantscapes Organics.

In presenting the award, the New England Wildflower Society noted Nadeau as an articulate practitioner of organic methods and an educator in his industry on the dangers of chemicals and the value of organic landscaping. Nadeau advocates passionately for the use of organic techniques. His mission is to "extend the vision, principles, and expertise of organic agriculture to the landscapes where people live."
READ ARTICLE »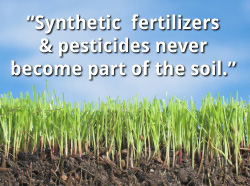 Welcome to Plantscapes Organics, Inc.
Plantscapes Organics, based in Fairfield, Connecticut, offers Westport, Fairfield and all the Connecticut shoreline towns, the highest quality, unique design/build and maintenance land care services without the use of synthetic chemicals or fertilizers. Organically minded since its founding in 1980, Plantscapes Organics pioneered the integration of organic land care practices for clients in the Westport, Darien, Greenwich, Fairfield County, Connecticut and Westchester County, New York regions.
First in its Field
With over 30 years of experience, Plantscapes Organics has earned its reputation as the most knowledgeable and successful organic land care business in the area. Plantscapes Organics loyal, well-trained staff don't guess – they know – how to best meet your needs from the initial consultation through the project's completion.
Plantscapes Organics provides the highest quality ecological landscape design, construction, planting, restoration, remediation, gardening and land care services – all performed with approved organic practices and materials, coupled with a respect for the interconnectedness of all things in Nature. Clients are respected as individuals and their unique properties are treated with the utmost respect and professionalism.
Plantscapes Organics' aim is to design and build attractive, sustainable and restorative environments that respect the ecology of your property while infusing into your landscape pleasing aesthetic elements and stimulating visual features.
Plantscapes Organics recognizes the value of your time and investment in your property by providing outstanding service and thoughtful and specialized organic land care amenities, while maintaining a social conscience and a healthy environment for your family and pets.
What is Organic Land Care?
Organic land care is a partnership agreement with Nature that avoids all synthetic chemicals and fertilizers in an attempt to work within the framework of Nature's natural system. Organic land care strives to function within a landscape's conditions as they exist, rather than changing those conditions to compel plants to grow where they are not suited. Plantscapes Organics focuses on caring for soil health to create a nourishing ecosystem where plants and beneficial microorganisms thrive and replenish the soil, empowering plants to be at their best.
Guiding principles of organic landscaping include "first, do no harm" and "right plant, right place." These mean that one should first respect the environment and work with what's already there, limiting site disturbances and choosing plants that will thrive in already-existing landscape conditions.
This organic thought process, put into practice, maximizes the inherent beauty of the landscape, encourages plantings to complement existing conditions and greatly reduces damage to the ecosystem. Approaching your property in this way – whether integrating a Westport native plant meadow or a Greenwich woodland garden, protecting wetlands or constructing infiltration swales with rain gardens – will minimize inputs, which over time saves money.The organic principles that guide Plantscapes Organics are based on the
NOFA Standards for Organic Land Care, the nation's first written organic land care standards. These are updated annually and remain the best guiding principles for organic land care. Plantscapes Organics is accredited by the Northeast Organic Farming Association (NOFA).
The Organic Process
Creates and fosters a healthy place tlive, work and play
Builds soil health and enhances soil biology
Uses native plants
Integrates rain gardens, meadows, foodscaping and permaculture
Chooses low-impact construction methods
Works with the Sustainable Sites Initiative and LEED-certification (links)
Partners with Mother Nature and the natural environment
Conserves water
Encourages biodiversity
Minimizes air, soil and water pollution Restores ecological harmony
Enhances beauty and beautiful spaces
Plantscapes Organics' staff take the time and care to observe the landscape in its present state to define what is working and what requires improvement. Before recommendations are made, staff carefully consider landscape elements including the natural contours of the land; the presence of birds, insects and butterflies; wet and dry areas; areas where lawn alternatives such as meadows or perennial gardens may be more appropriate; and lifestyle flow over the property.
Whether you are looking for lovely organic gardens to accent a patio or outdoor living room; to plant a beautiful, healthy organic lawn that blends seamlessly into a wildflower meadow where field meets forest; to weave vegetable, herb and edible flowering plants into an already established landscape (a practice known as "foodscaping"); or to creatively construct a LEED-certified landscape implementing state-of-the-art water and energy conservation technology and rain gardens, Plantscapes Organics will work with you every step of the way to create and fulfill your vision.